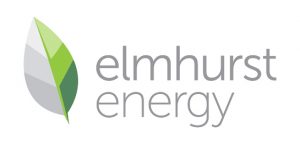 (including Elmhurst Energy Services Ltd, Elmhurst Energy Systems Ltd and the Independent Airtightness Testing Scheme Ltd).
Headquartered in Nottingham, UK, Phenna Group's aim is to invest in and partner with selected niche, independent Testing, Inspection, Certification and Compliance (TICC) companies that serve a variety of sectors, ensuring customers' peace of mind by delivering first class assurance services. This is the fourth acquisition made by Phenna Group in 2020.
Elmhurst Energy Systems was established in 1993, operates across the UK and is the UK's leading independent provider of energy assessment training, software and accreditation including the widely used Energy Performance Certificate ('EPC'). The Company's current portfolio of products and services include:
⦁ Energy Performance of Buildings Directive (EPBD) accreditation, including domestic and non-domestic EPC's, display energy certificates, air conditioning inspection
⦁ Competency schemes such as Legionella, Air Tightness Testing
⦁ Whole House Retrofit Schemes
⦁ Energy and sustainability in the built environment Consultancy
Stephen O'Hara, Chairman of Elmhurst Energy will continue in his current role, alongside Martyn Reed, Managing Director and their highly competent management team and staff. Stephen commented, "I am very excited about working with Paul and the Phenna Group team. At Elmhurst, we operate with a customer first philosophy, so finding a likeminded partner was very important to us. Since meeting Phenna, they have consistently acted with professionalism, including delivering on their commitments. All my team are looking forward to the next phase of our expansion working in close collaboration with the Phenna Group team."
Paul Barry, Group CEO of Phenna Group said: "I am delighted that Stephen and his team will be joining Phenna Group. Elmhurst Energy fits closely with our strategy of creating a differentiated group of niche TICC businesses and has a shared growth ambition which resonated well. I'm looking forward to working with Stephen and his team to help deliver their very ambitious growth plans. The deal starts an exciting next stage in the development of our Group".
Phenna Group were advised by Knights (Nottingham) and RSM Corporate Finance (London).
Elmhurst Energy were advised by Clearwater International (Nottingham/Birmingham) and Austin Moore (Nottingham)
For further information on Phenna Group please visit: www.phennagroup.com
For further information on Elmhurst Energy, please visit: www.elmhurstenergy.co.uk