The Food & Life Sciences Division provides TICC expertise to food, environmental, pharmaceutical, and med tech sectors.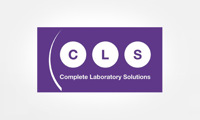 Ireland's leading provider of sampling, analysis, and on-contract analysts to the food, environmental, pharmaceutical, and medical device industries.
Visit Website

Cansford Laboratories has established its position as a fast, reliable, and innovative leader in high quality drug, alcohol, and steroid testing, offering a UK-wide testing service for individuals and organisations in family law, social care, criminal law, education, and the workplace.
Visit Website

Zeta Analytical's core focus is on the provision of support for organisations in the pharmaceutical industry, offering solutions for their finished products that require further batch certification, as well as testing for finished product stability testing, raw materials, unlicensed medicines, veterinary medicines and nutritional veterinary products.