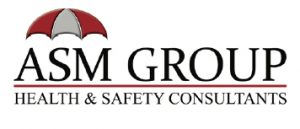 Headquartered in Nottingham, UK, Phenna Group's aim is to invest in and partner with selected niche, independent Testing, Inspection, Certification and Compliance (TICC) companies that serve a variety of sectors, ensuring customers' peace of mind by delivering first class assurance services. This is the sixth such investment made by Phenna Group in 2020.
ASM Group is an Irish based, niche Health and Safety business, offering a broad range of services to a diverse range of end markets. Established in 2003, by husband and wife team, Jim and Karen Horgan, the business has steadily grown to its current market leading position, ensuring legal compliance for its clients against a backdrop of reduced accidents and incidents. Amongst its range of services, ASM provides safety consultancy, HSE recruitment & resourcing, bespoke & tailored training solutions, Project Supervisor Construction Stage (PSCS) and Project Supervisor Design Process (PSDP) services.
Jim Horgan, Managing Director of Advanced Safety Management (ASM Group) will continue to lead the business, alongside Karen and their highly experienced team. Jim commented, "the decision to seek investment was driven by our ambitions for stronger growth. We have a great team in ASM and work with some of the country's top Clients. We believe the investment by Phenna Group will assist us to consolidate our position and expand into new sectors and markets. We are very excited to be working with Paul and the Phenna Group Team."
Paul Barry, Group CEO of Phenna Group said: "I am delighted that Jim and the ASM team will be partnering with Phenna Group. ASM Group, with its leading position in the Irish market, fits closely with our overall strategy of creating a differentiated group of niche TICC businesses. We have a shared vision on delivering strong future growth and exceptional customer service to ASM's client base. Closing the deal now underpins the strength of ASM's recovery and Jim's excellent stewardship throughout."
Phenna Group were advised by Avonhurst (London), Johnston Carmichael and Wallace Corporate Counsel (Dublin).
ASM Group were advised by IBI Corporate Finance (Dublin) and RDJ Solicitors (Cork).
For further information on Phenna Group please visit: www.phennagroup.com
For further information on Advanced Safety Management, please visit: www.asmgroup.ie