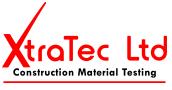 Headquartered in Nottingham, UK, Phenna Group's aim is to invest in and partner withselected niche, independent Testing, Inspection, Certification and Compliance (TICC) companies that serve a variety of sectors, ensuring customers' peace of mind by delivering first class assurance services. This acquisition further augments our platform and adds geographical extension additional capacity to our market leading Infrastructure Division.
Formed in 2000, XtraTec is a materials testing business based in Kent. It has held UKAS accreditation since 2011 and has since expanded their laboratory and site testing capabilities by working with a number of construction companies on major UK infrastructure projects. It provides a full range of materials testing from its well-equipped laboratory, supported by a wide range of site testing and investigations. Priding itself on delivering excellent services and going that extra mile to provide an outstanding service, the business shares a Phenna Group customer first ethos.
Mark BeerMD of XtraTec commented, "I am excited to join Phenna Group. Our business has developed well over recent years and having a supportive partner was front and centre of my mind, when exploring my options. From the moment I met the Phenna Team, I was impressed by their no-nonsense approach, wide sector experience and knowledge of my market and I'm convinced the business is in good hands for the next part of our journey."
Paul Barry, Group CEO of Phenna Group said: "I am delighted Mark has chosen to partner with Phenna Group. XtraTec have an excellent regional reputation and their highly qualified team will allow us to extend the geographical reach of our wide range of infrastructure testing and geotechnical services. I very much look forward to welcoming Mark and histeam to Phenna Group"
Phenna Group were advised by Johnston Carmichael and Avonhurst XtraTec were advised by A S Advisory Ltd and Brachers.
For further information on Phenna Group, please visit: www.phennagroup.com
For further information on Xtratec, please visit:www.xtratec.co.uk