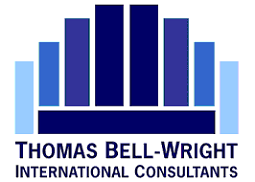 Headquartered in Nottingham, UK, Phenna Group's aim is to invest in and partner with selected niche, independent Testing, Inspection, Certification and Compliance (TICC) companies that serve a variety of sectors, ensuring customers' peace of mind by delivering first class assurance services. Thomas Bell Wright International Consultants (TBW) is the Group's fourth acquisition in 2021, our first in the Middle East Region and also the fourth business in our rapidly expanding Built Environment Division.
TBW was formed in 1995 and is a multi-accredited independent testing, inspection and certification services provider to the international building construction sector. Located in Dubai, the business boasts heavily invested, high quality test laboratory facilities supported by over 100 staff, delivering curtain wall testing, façade consulting and a whole host of specialist fire testing services.
Tom Bell-Wright, Founder of TBW commented, "I am very excited to partner with Phenna Group. As I will be stepping back from operational involvement in the business, it was imperative for me to find a trustworthy partner to work with Sandy Dweik, who now leads the team as CEO, to support our future exciting growth plans. From the very first meeting with Paul and his team, they have been completely transparent, professional and easy to deal with. That has given me confidence that the business is in great hands. All of my team are looking forward to the next phase of our expansion, working in close collaboration with the Phenna Group team."
Sandy Dweik, CEO of TBW added, "I'm delighted to be joining Phenna Group and look forward to working with Paul, Brian Shannon and the rest of the Phenna Team to help us achieve our ambitious growth plans."
Paul Barry, Group CEO of Phenna Group said: "I am very pleased that Tom, Sandy and their team of highly qualified experts have agreed to join Phenna Group. TBW has an excellent reputation in the marketplace and fits closely with our strategy of creating a differentiated group of niche TICC businesses. TBW is highly complementary to our other companies operating in the built environment market, namely Building Envelope Technologies and Build Check and will help us achieve our goal of delivering a one stop shop international capability to both new and existing customers. I'm hugely excited about working with Sandy and her team, to help deliver TBW's ambitious growth plans."
Brian Shannon, MD of Building Envelope Technologies Technologies (BET) added, "I am very excited that TBW have agreed to join Phenna Group. I look forward to working alongside Sandy & her vastly experienced team in the UAE, to deliver the significant market synergies that exist between TBW, BET & Build Check. When I started my journey with Phenna Group, back in April 2019, my ambition was to develop a global/international multi-disciplinary test facility that offered a one-stop-shop for all our clients in Ireland, UK & Europe and beyond. With TBW on board and our combined wide ranging accreditations, this is fast becoming a reality."
Phenna Group were advised by Addleshaw Goddard (Dubai), Armstrong (London) and RSM Corporate Finance (London).
Thomas Bell Wright International Consultants were advised by Red Swan Partners (London) and Covington & Burling(Dubai)
For further information on Phenna Group, please visit: www.phennagroup.com
For further information on TBW, please visit: www.bell-wright.com
For further information on BET, please visit: www.betechnologies.ie