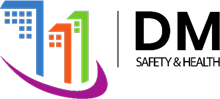 Headquartered in Nottingham, UK, Phenna Group's aim is to invest in and partner with selected niche, independent Testing, Inspection, Certification and Compliance (TICC) companies that serve a variety of sectors, ensuring customers' peace of mind by delivering first class assurance services. This acquisition augments our health & safety services and adds geographic, capacity and complementary services to our extensive service offerings.
Formed in 2008 and based in Stockport, Greater Manchester, DM Safety & Health operates across the UK as a health and safety consultancy specialist offering a variety of services covering Construction Design and Management Regulations, Principal Designer, Quantity Surveyor, Project Management and Support Services.  The business offers a variety of CDM support packages including the role of principal designer and also support for site residency in terms of health and safety, QS and project management.  DM have a team of dedicated, multi skilled experts who are safety qualified with a background in trade, enhancing the Company's service offering in the context of construction and engineering frameworks.  The Company counts leading listed companies as well as public sector clients amongst its customer base and serves these customers throughout the UK.
Darren McHugh, Managing Director at DM Safety & Health commented, "I am thrilled and excited to start 2023 by committing my long term future to the partnership with Phenna Group.  Whilst I engaged with several potential partners and the decision was always going to be a big one for myself and my family, it was made easy when I met with Paul and his team.  I've been blown away by their enthusiasm, ambition and drive for helping me grow the business.  It's been a pleasure dealing with them throughout the process and I'm looking forward with confidence to what we can achieve together and to working with the wider network in Phenna Group companies."
Paul Barry, Group CEO of Phenna Group said, "I'm thrilled that Darren has decided to partner with Phenna Group and I'm looking forward to working with him and his experienced team to help them achieve their ambitious growth targets.  Since my first meeting with him and through all subsequent discussions I've been thoroughly impressed by his drive and enthusiasm to push his business to a higher level.  That coupled with his infectious personality, make him an ideal fit within our Group and I'm excited to see where we can take the business.  I'm sure he'll work well within the broader Phenna Group network."
Phenna Group were advised by Johnston Carmichael and Avonhurst
DM Safety & Health were advised by Ballard Evans Corporate Finance and TLT LLP.
For further information on DM Safety & Health , please visit: www.dmsafety-health.co.uk