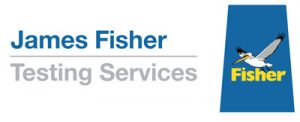 Headquartered in Nottingham, UK, Phenna Group's aim is to invest in and partner with selected niche, independent Testing, Inspection, Certification and Compliance (TICC) companies that serve a variety of sectors, ensuring customers' peace of mind by delivering first class assurance services.
This acquisition will fit strategically within the Group's fast growing Infrastructure Division.
James Fisher Testing Services (JFTS) is based out of Warrington and has further materials testing laboratories in Harlow and Portlaise, Ireland, alongside a team of field-based Technicians and Engineers delivering site services. As part of the transaction, Phenna Group will continue to operate under the James Fisher brand for a short period of time, prior to rebranding in the coming weeks.
Commenting on the divestment, Eoghan O'Lionaird, CEO of James Fisher and Sons plc, said, "We are committed to refocusing the James Fisher portfolio on niche sectors within our chosen markets in order to deliver sustainable profitable growth. In Phenna Group we have a new owner who understands the ambition and potential of JFTS and is positioned to provide it with an exciting future."
Paul Barry, Group CEO of Phenna Group added, "I am very pleased to be adding JFTS to our Group to further bolster our growing Infrastructure Division. The business, employees, customers and laboratories complement our Group perfectly and I'm glad that Robin and his team have entrusted Phenna Group with their futures. Obviously, I'm excited at the opportunities available to our combined businesses and look forward to working with the respective teams to help deliver their future growth plans. I believe our unique culture and operating model will offer JFTS a great home".
Phenna Group were advised by Knights plc and Johnston Carmichael
James Fisher and Sons plc were advised by Victanis Advisory Services and Burness Paul.
For further information on Phenna Group, please visit: www.phennagroup.com.
As of April 2022, James Fisher Testing Services has merged with MATTest Southern to form CMTL.
For more information please see the announcement https://cmtlabs.co.uk/about-cmtl/news/cmtl-rebrand/ or contact rebrand@cmtlabs.co.uk.