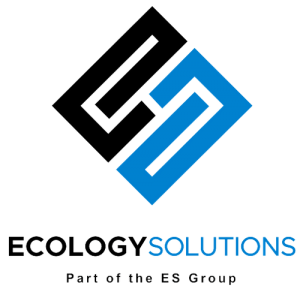 Headquartered in Nottingham, UK, Phenna Group's aim is to invest in and partner with selected niche, independent Testing, Inspection, Certification and Compliance (TICC) companies that serve a variety of sectors, ensuring customers' peace of mind by delivering first class assurance services. Ecology Solutions is the Group's sixth acquisition in 2021 and the fifth business in our rapidly expanding Infrastructure & Construction Division.
Ecology Solutions, formed in 1996 is an ecology and environmental planning practice providing specialist and tailored solutions to blue-chip clients operating nationwide throughout the private and commercial sectors. The group offers an unrivalled turnkey service, supporting all stages from site assessment to public inquiry and implementation. Specialising in complex ecology schemes across a diverse range of project types, the group's offering includes strategic ecological advice, biodiversity net gain, preliminary ecological appraisals, protected species surveys, ecological contracting, mitigation and landscape planning. The group's expertise with legal processes, including presenting evidence in the courts and at public inquiries, has positioned it at the forefront of its marketplace and sees it maintain an enviable and unique profile within the Planning and Environment Bar, which is not replicated anywhere in the sector.  The deal is highly complementary to our growing Infrastructure Division services offering.
Tim Goodwin, Managing Director Ecology Solutions commented, "I am delighted to join Phenna Group, I have been careful to select a partner that shared our values, had the same ambitions and would be a high integrity, trusted partner. From my first meeting with Paul and his team, they have been easy to deal with and delivered what they said they would, which has given me huge confidence that the business, supported by Phenna Group will enjoy continued future success."
Paul Barry, Group CEO of Phenna Group said: "I am delighted that Tim and his team of experts have agreed to join Phenna Group. Ecology Solutions, sets the bar high and I was encouraged and excited at their level of expertise and ambitions. The business has an excellent reputation in the marketplace and fits closely with our strategy of creating a differentiated group of niche TICC businesses. I'm looking forward to supporting Tim and his team deliver their ambitious growth plans."
Phenna Group were advised by Avonhurst and Johnston Carmichael.
Ecology Solutions by advised by Benchmark International, Franklins Solicitors LLP and Mercer & Hole.
For further information on Phenna Group, please visit: www.phennagroup.com
For further information on Ecology Solutions, please visit: www.ecologysolutions.co.uk