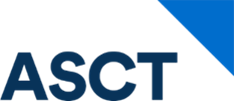 Headquartered in Nottingham, UK, Phenna Group's aim is to invest in and partner with selected niche, independent Testing, Inspection, Certification and Compliance (TICC) companies that serve a variety of sectors, ensuring customers' peace of mind by delivering first class testing and assurance  services. This acquisition is our 13th deal of 2023 and provides geographic extension to our current market leading Infrastructure platform whilst augmenting our growing presence in the Australian TICC market and continuing our excellent progress year to date. 
ASCT (Australian Soil and Concrete Testing) was formed in 2014 and is a NATA accredited geotechnical testing company that offers soil testing, concrete testing, and other related services to the Australian construction and infrastructure market. They provide a range of testing services, including soil classification, compaction testing, soil strength testing, and site classification assessments, operating from multiple locations across Queensland, through New South Wales and into Victoria with a proven track record in the delivery of major projects 
Patrick Paynter, ASCT Director commented, "The ASCT team and I are genuinely excited to be joining Phenna Group.  This was clearly a strategically important decision for the business and from my our first dealings with the Phenna Group team, it became obvious that their culture and differentiated business model would provide a great home for ASCT.  I believe we have a very strong future together and look forward to working with Paul, Brett and their teams to expand the company."
Brett Coleman, Regional MD, Australia said "It is hugely exciting to welcome Patrick and his team to Phenna Group.  They have built an excellent brand and reputation within the Australian construction and infrastructure space and I look forward to helping that high growth journey continue."
Paul Barry, Group CEO of Phenna Group added, "I am delighted to welcome Patrick and his team to Phenna Group.  The addition of ASCT really augments our fast growing Infrastructure platform.  Their experienced team and wide network of labs and clients provide a fantastic market entry position for us in the Australian market. I look forward to working with Brett, Patrick and their wider team to continue their exciting growth plans."
Phenna Group were advised by Macpherson Kelley and Pitchers Partners.
ASCT were advised by Pitcher Partners and Nicholas Black
For further information on Phenna Group, please visit: www.phennagroup.com
For further information on ASCT  please visit: www.asct.com.au